Strive for excellence;Mutual achievement and growth;Empower every person in Hope to achieve more.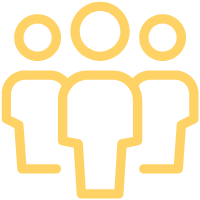 Meal supplement, transportation supplement, attendance bonus, project bonus, salary adjustment 1-2 times a year

Five social insurance and one housing fund, supplementary medical care, annual physical examination, employee dormitory, birthday gifts, holiday gifts, holiday expenses, rich and delicious afternoon tea, regular diversified training, regular team building activities, weekends and weekends, paid annual leave

Beijing household registration, Beijing work residence permit, employee shareholding platform,Equity incentives for key positions
Hope platform is a stage for you to realize your career dreams. Achieve each other, all members work together to create a dream of Hope!